Our New jQWidgets Theme Builder
We are very happy to announce that the jQWidgets Team built a brand new, cute and fresh
Theme Builder
tool. With the new theme builder, you will be able to more easily create, edit themes, import and export settings. It has two modes –
Basic
and
Advanced
. The
Basic
mode allows you to edit the most common settings for all UI components. In the
Advanced
mode, you can edit more specific and detailed settings for the particular components. For example: "Row alternation text color" when editing the Grid component.
The Theme Builder targets modern web browsers with CSS3 variables support i.e Edge, Chrome, Firefox, Safari and Opera. For old web browsers like IE10, IE11, etc, you can still use our previous theme builder available on that page:
https://jqwidgets.com/themebuilder-ver1.0/
.
Theme Builder Images: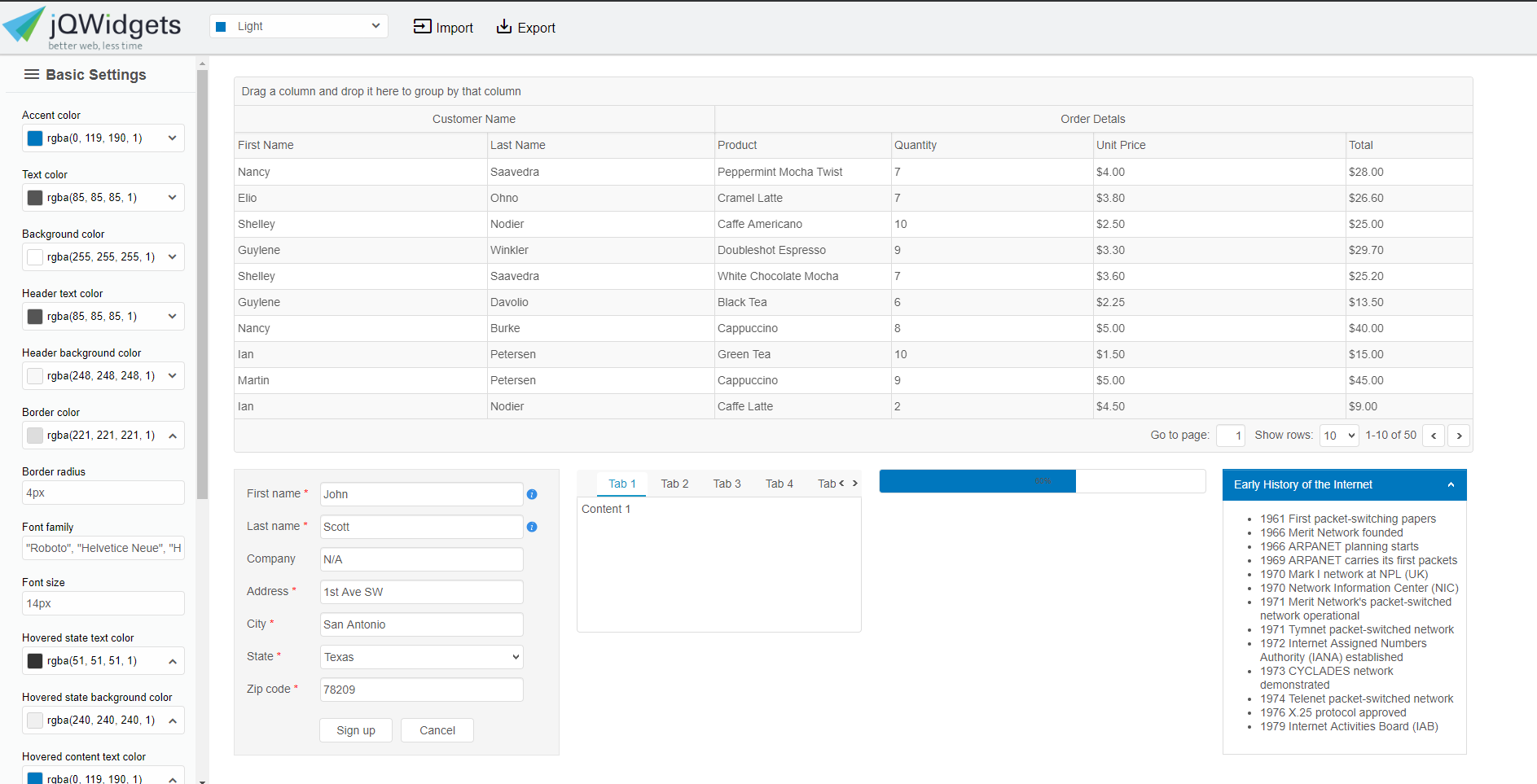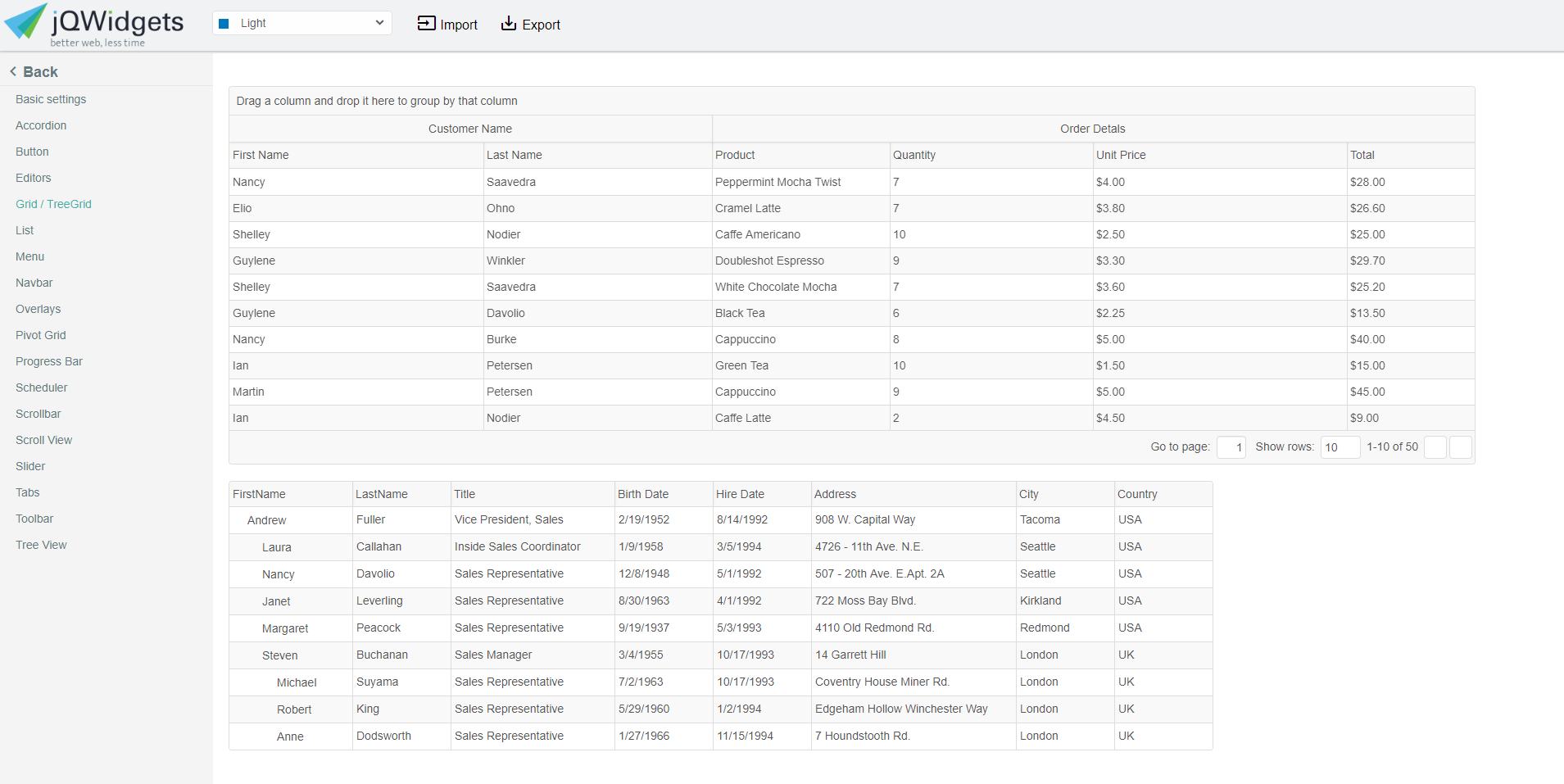 Themes
The themes can be applied to applications built with any of the frameworks jQWidgets supports: Angular, React, Vue, jQuery, ASP .NET Core.