TUTORIAL
1. Prelude
This tutorial is based on the popular AngularCLI tutorial "Tour of Heroes" with jQWidgets library and components. It demonstrates basic principales and the best practices to build a project from scratches with jQWidgets.
In conclusion, you will know how to:
Using Angular directives.
Create and include new components.
Implement our (jQWidgets) widgets to the project.
Add, edit and remove components.
bind different events of our widgets as they are described in the API Documentation. (ex: 'change', 'close', 'open', 'rowSelect' and etc.)
Choosing one hero from (master list) jqxGrid and edit that hero in its details.
Using pipes to format the data, services to organize the logic (behind the Hero class) and routing to navigate to different views (heroes) and their components.
The final result: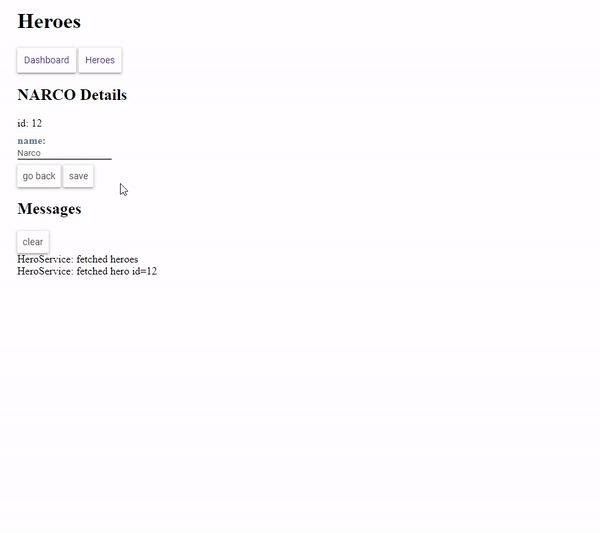 The final code you can find here.
The tutorial demonstrates how you could include our widgets in one Angular project.